The Lemonade War
ISBN: 9780547237657
Publication Date: 2009
Fourth-grader Evan Treski is people-smart. He's good at talking with people, even grownups. His younger sister, Jessie, on the other hand, is math-smart, but not especially good with people. So when the siblings' lemonade stand war begins, there really is no telling who will win or even if their fight will ever end.
Wringer
ISBN: 9780064405782
Publication Date: 1998
In Palmer LaRue's hometown of Waymer, turning ten is the biggest event of a boy's life. But for Palmer, his tenth birthday is not something to look forward to, but something to dread. Then one day, a visitor appears on his windowsill, and Palmer knows that this, more than anything else, is a sign that his time is up. Somehow, he must learn how to stop being afraid and stand up for what he believes in.
Notes from a Liar and Her Dog
ISBN: 9780142500682
Publication Date: 2003
Living in a family with two perfect sisters and parents who just don't get her, Ant MacPherson finds it easier to lie. After all, the only one who appreciates her is her dog, Pistachio. But when a concerned teacher sees the truth behind Ant's lies, it seems as though she might be in for a change...
Firegirl
ISBN: 9780316011709
Publication Date: 2007
From the moment Jessica arrives, life is never quite the same for Tom and his seventh-grade classmates. They learn that Jessica has been in a fire and was badly burned, and she will be attending St. Catherine's while receiving medical treatments. Despite her appearance and the fear she evokes in him and most of the class, Tom slowly develops a tentative friendship with Jessica that changes his life.
Moon Runner
ISBN: 9780763633042
Publication Date: 2007
When Mina, a self-professed "girlie-girl" discovers that she excels at track, her friends are as surprised as she is, especially competitive Ruth. Even more surprising is the way running seems to lift Mina up and make her happy. When Coach chooses her to run the fifty-meter against Ruth, Mina is torn. Should she slow down and let Ruth hold on to the spotlight? Or let herself soar?
Rules
ISBN: 9780439443838
Publication Date: 2008
Twelve-year-old Catherine just wants a normal life. Which is near impossible when you have a brother with autism and a family that revolves around his disability. She's spent years trying to teach David the rules--from "a peach is not a funny-looking apple" to "keep your pants on in public!"--in order to head off his embarrassing behaviors. But the summer Catherine meets Jason, a surprising new sort-of friend, and Kristi, the next-door friend she's always wished for, it's her own shocking behavior that turns everything upside down and forces her to ask: What is normal?
According to Reference.com, "racism, violence in schools, drug abuse, unemployment, hunger and unfair labor conditions are examples of social issues in the United States. Typically, social issues result from factors beyond an individual's control and disproportionately affect people who share characteristics such as race, religion, economic status or geographic location."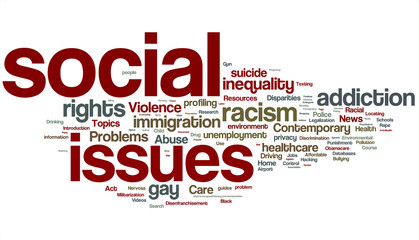 Erin Carr, Learning Center Director for the Adler Park School in Libertyville, Illinois, put together this presentation for WEMTA 2017. The slide show features a very comprehensive list of picture books that introduce and reinforce the concepts of social justice. Carr also includes several lesson plan ideas throughout the presentation.

Here are some great resources for lesson plan ideas to use as-is or in a modified format with your students.
Bibliography from ReadWriteThink.org
The Outcasts of 19 Schuyler Place
ISBN: 9780689866371
Publication Date: 2006
Margaret Rose is delighted when her beloved uncles rescue her from Camp Talequa, with its uptight camp director and cruel cabinmates, and bring her to stay with them at their wonderful house at 19 Schuyler Place. But Margaret Rose soon discovers that something is terribly wrong. People in their newly gentrified neighborhood want to get rid of the three magnificent towers the uncles have spent forty-five years lovingly constructing.
Flip-Flop Girl
ISBN: 9780140376791
Publication Date: 1996
Vinnie Matthews needs a real lifesaver--one that will bring her father back to life and let her family go home. Living with Grandma means having to be responsible for her little brother, Mason, who refuses to speak, and ignoring the kids who ask why he's so crazy. Then Vinnie meets Lupe, the mysterious "flip-flop girl" who only wears orange flip-flops on her feet.
Family under the Bridge
ISBN: 9780064402507
Publication Date: 1989
Armand, an old Parisian living on the streets of Paris, relished his solitary life. He begged and did odd jobs for money to keep himself warm and fed. Then one day just before Christmas, a struggling mother and her three children walked into his life. Though he tried to ignore their troubles, Armand soon found himself caring for the family and sharing his unusual home under the bridge with them.
Heat
ISBN: 9780142407578
Publication Date: 2007
Michael Arroyo has a pitching arm that throws serious heat along with aspirations of leading his team all the way to the Little League World Series. But his firepower is nothing compared to the heat Michael faces in his day-to-day life. Newly orphaned after his father led the family's escape from Cuba, Michael's only family is his seventeen-year-old brother Carlos. If Social Services hears of their situation, they will be separated in the foster-care system--or worse, sent back to Cuba.
Ruby on the Outside
ISBN: 9781442485044
Publication Date: 2016
Eleven-year-old Ruby Danes is about to start middle school, and only her aunt knows her deepest, darkest, secret: her mother is in prison. Then Margalit Tipps moves into Ruby's condo complex, and the two immediately hit it off. Ruby thinks she's found her first true-blue friend, but can she tell Margalit the truth about her mom?
Iggie's House
ISBN: 9781481411042
Publication Date: 2014
The Garbers were black and Grove Street was white and always had been. Winnie, a welcoming committee of one, set out to make a good impression and be a good neighbor. That's why the trouble started. Because Glenn and Herbie and Tina didn't want a good neighbor. They wanted a friend.